A new study estimates an annual economic benefit of $6.4 million attributable to the real-time river level data and water level forecasts provided for navigation on the Columbia River. This service is provided through a partnership between the National Oceanic and Atmospheric Administration and the Port of Portland.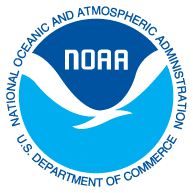 On behalf of NOAA, the report was authored by Hauke Kite-Powell, Ph.D., of the Woods Hole Oceanographic Institute Marine Policy Center. Kite-Powell designed the method of identifying as well as collecting and quantifying the data. He worked extensively with the local user community to gather the required data. The full report can be viewed at the link below.
Pilots and shipping lines on the Columbia River depend on a river level data system called LOADMAX to help them make optimal decisions on arrival and departure timing. As part of NOAA's Physical Oceanographic Real-Time System, LOADMAX forecasts river levels based on data from seven remote sensing stations along the Columbia between Astoria and Vancouver. Along with historical data and complex algorithms, the system can generate an accurate forecast in the form of a matrix of numbers representing river depths.
As a decision support tool, this reduces risks to life and property and maximizes the use of the navigation channel by larger and more fully loaded vessels. Benefits include increased cargo carried per transit, lower carbon emissions per ton of cargo, reduced cargo delays, reduced risk of groundings and collisions, and improved environmental planning and analysis, including hazardous spill response.
The benefits will soon be amplified as the channel deepening project is completed by year's end, bringing the depth of the navigation channel from 40 to 43 feet. This is timely, considering the president's export initiative and the nation's efforts to improve the economic efficiency and competitiveness of U.S. maritime commerce.
"This NOAA study demonstrates the enormous benefits that can be achieved from working together collaboratively on infrastructure and information systems," said Sebastian Degens, marine planning and development manager at the Port. "Together with the Columbia River Pilots, this region is using water level data in one of the most sophisticated manners in the world to ensure safe and reliable shipping and to provide real economic return."
Related Links:
Estimating Economic Benefits from NOAA PORTS Information
Columbia River Forecast
LOADMAX Keeps Tabs on Constantly Changing River System