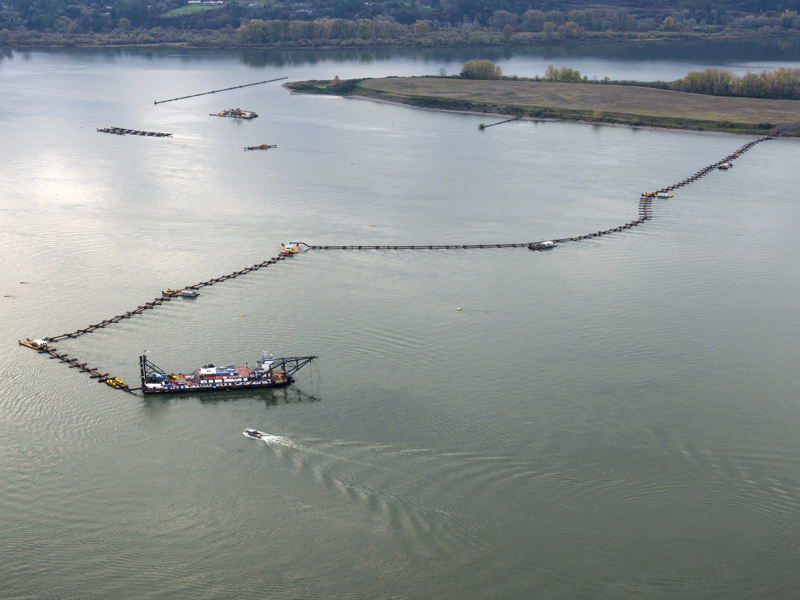 The Port owns and operates the Dredge Oregon, a non-propelled cutter suction dredge used to maintain the Columbia River navigation channel to 43 feet. A well-maintained channel allows larger ships to carry more cargo, supporting trade and jobs in our region.
For the past four months, the crew has been working on channel maintenance to ensure safe deep draft navigation of the Columbia River. The river is the top export gateway on the West Coast for paper products, forest products, minerals and bulk exports and the largest wheat export gateway in the nation. In all, the Columbia River accounts for 38 million tons of international exports.
Mark Stilwell, the captain of the Dredge, started as a deck hand 37 years ago and still finds it rewarding – and you can't beat the view.
"The best part of this job is the camaraderie of the crew," Stilwell said. "It's also satisfying to know our work enables Oregon products to be shipped around the globe."
Kudos to our Dredge crew wrapping up a successful season!