Port Dispatch: An online source of information providing a holistic view of Oregon's freight transportation industry. It includes the most up-to-date news about the marine terminals and includes news about regional property development, warehousing and distribution centers, logistics, legislation, transportation infrastructure and the trucking and rail industries.
Let us know how we're doing by sending us your feedback.
Contributors: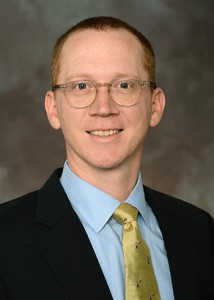 Kenny is the Port of Portland's marine media relations manager and editor of Port Dispatch.
After graduating from Texas A&M with a BS in Journalism, Kenny served in the U.S. Navy from 2000-2005 leading sailors and driving ships based out of Bremerton, Washington and Pearl Harbor, Hawaii.
He then moved to Buffalo, New York and worked at NPR affiliate, WBFO, a reporter and producer for a local music program. After moving back to the Pacific Northwest in 2008, Kenny earned his master's degree in Strategic Communications from the University of Oregon. While attending classes at night, by day he worked as an intern in the Port's public affairs group.
Kenny returns to the Port after working as an associate at Hubbell Communications and EnviroIssues for the Columbia River Crossing project. He also started a video production business that specializes in capturing family oral history projects.