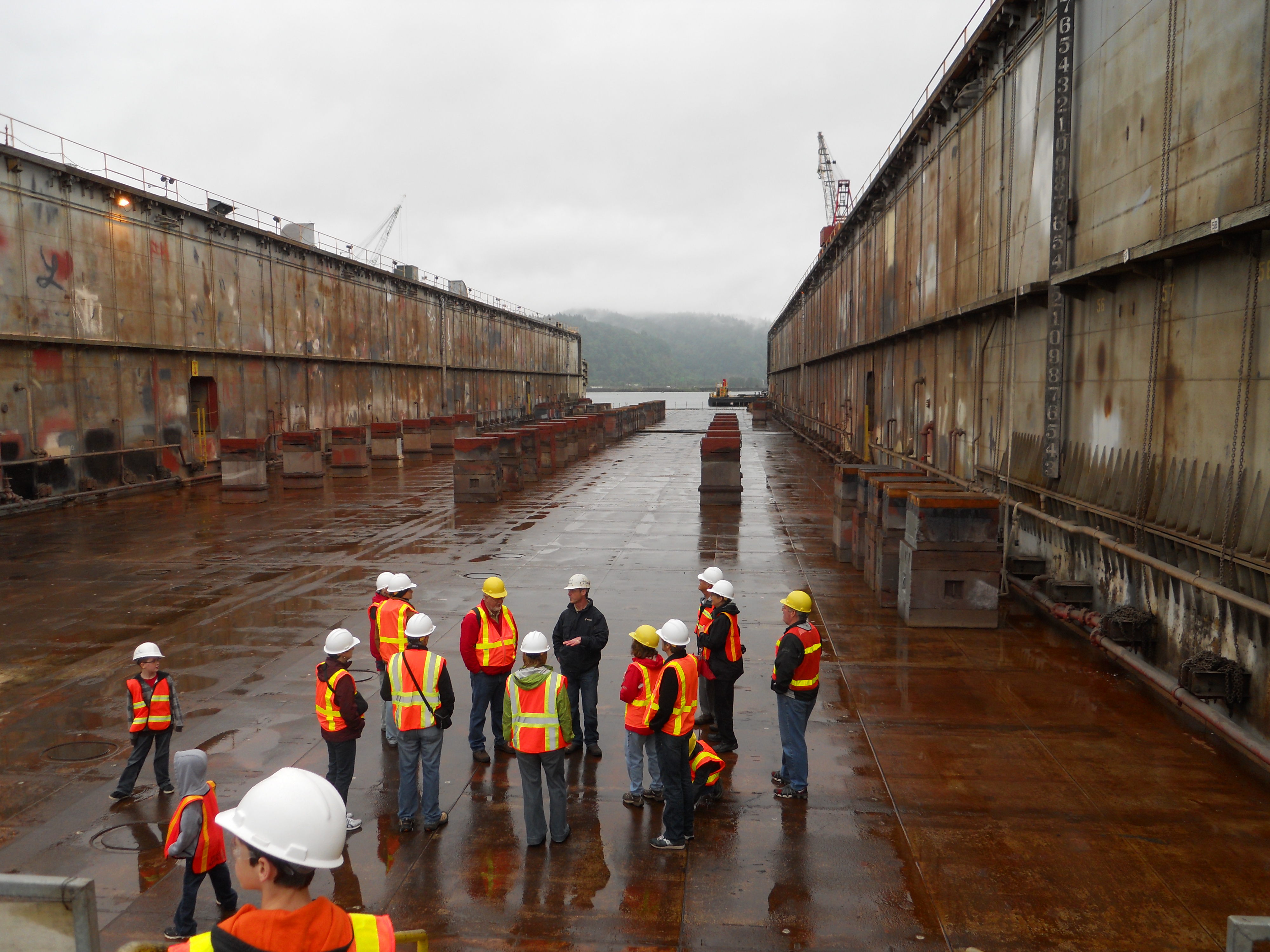 Starting in mid-April, the Port of Portland and the Working Waterfront Coalition are offering a series of free tours providing special access to waterfront businesses and industrial facilities that are normally restricted. Called "Portland Harbor: Behind the Scenes," past tours have proven popular, often waitlisted, drawing return attendees and prompting this third series.
Except for those who regularly work on the docks or spend time on the Columbia or Willamette rivers, even longtime residents might not see the constant marine industrial activity along the banks of the Portland Harbor that supports the region's jobs and economy. By taking people up close and personal, tour organizers aim to improve that level of understanding.
The first seven tours are now available for registration, with more to come. Tours in this series include:
· April 16: Port of Portland, Terminal 6 – Oregon's only international container terminal
· April 30: Port of Vancouver – Portland's sister port located across the Columbia from Terminal 6
· May 7: Portland Bulk Terminals/Canpotex, Terminal 5 – export facility for potash, used in fertilizer
· May 18: Columbia Grain, Terminal 5 – a leading world grain exporter
· June 1: Schnitzer Steel Industries, Inc. – local ferrous and nonferrous metal recycler
· June 8: Zidell Marine Corporation – longtime Portland family business and builder of barges
· June 18: Vigor Industrial – at the Portland Shipyard, specializes in maritime construction and repair
Since the mid-1800s, Portland's harbor has supported access to international trade, a strong industrial base and good paying local jobs. Marine and industrial business on the waterfront continues to be a major economic engine for the region. An estimated 12,458 jobs in the Portland Metropolitan Area depend upon the Port's marine business lines, and approximately $921 million in personal income and $776 million in business revenue is attributable to the Port's marine-related activities.
Organizers suggest signing up for the tours soon, as they can only accommodate a limited number of attendees and it is first-come, first-served. Updates on talks and tours are being posted on the Port website as they become available at www.portofportland.com. You can also get regular updates about the series and find additional information on Facebook by searching for "Portland Harbor."
For more information, contact Brooke Berglund, outreach and tour program manager, at 503-415-6532 or brooke.berglund@portofportland.com.