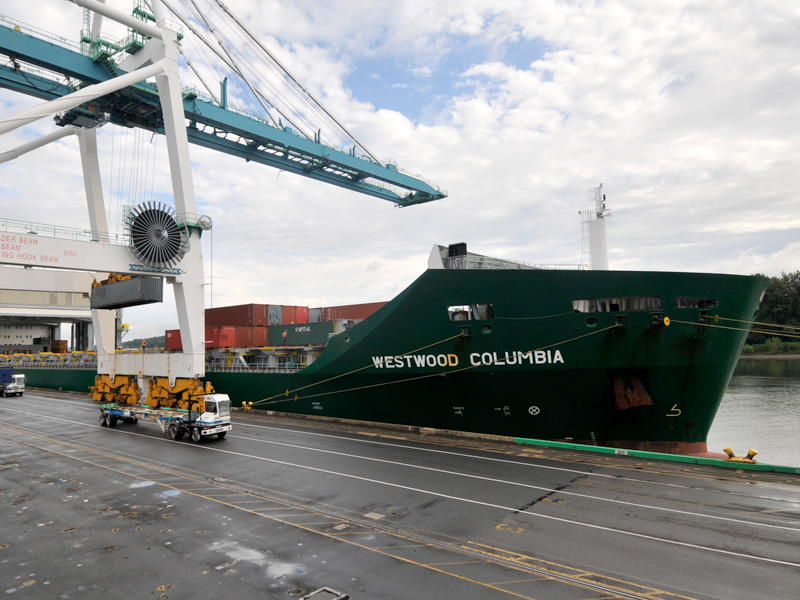 October 15, 2015 – The Port of Portland is pleased to welcome back the Westwood Columbia to Terminal 6 for container on load this week.
The 656-foot vessel, known as a "con-bulker" because it can carry both bulk products and containers. The ship displaces 59,531 tons when fully loaded.  It is named in honor of the Columbia River.
Gantry cranes on the ship's deck can hoist 45 tons of cargo up to 85 feet, provide cover from weather and permit cargo operations at ports where there may be no shore-based cranes available.
In addition to hundreds of containers, a typical bulk load from a visit to the US West Coat may include rolls of newsprint. According to Westwood Shipping, one hold of newsprint can carry over 20 million newspapers, equivalent to 2,800 tons… and each ship has 10 holds!
You can follow its track on MarineTraffic.com as it heads to Japan soon. Westwood Shipping provides monthly service to the Port of Portland's T-6.

Possible ship load configuration (image courtesy Westwood Shipping)