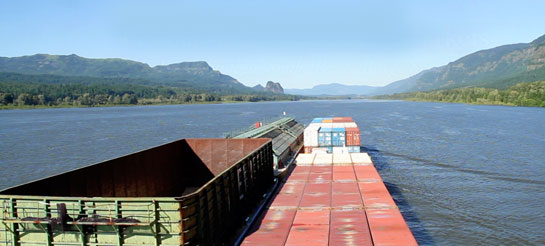 The time has come once again when a series of locks and dams on the Columbia and Snake Rivers will be closed for annual maintenance beginning in March.
During the closures, crews will inspect critical navigation structures on the river system and perform any necessary repairs.
According to the Portland and Walla Walla districts of the U.S. Army Corps of Engineers, the work is scheduled as follows:
March 1-15
Closures include Bonneville, The Dalles, John Day, and McNary on the Columbia River; and Lower Granite Locks on the Snake River.
March 1-22
Ice Harbor, Lower Monumental, and Little Goose Locks on the Snake River will close for an extended period of time to perform additional repair work.
The river system is a vital resource to the economy and critical asset to the Pacific Northwest. Maintaining the navigation channel and infrastructure on our marine highways helps preserve access to domestic and global markets for a variety of shippers.
Related links:
U.S. Army Corps of Engineers (Walla Walla District) – Public Notice
U.S. Army Corps of Engineers (Portland District) – Public Notice