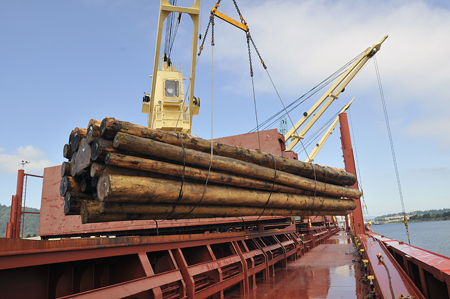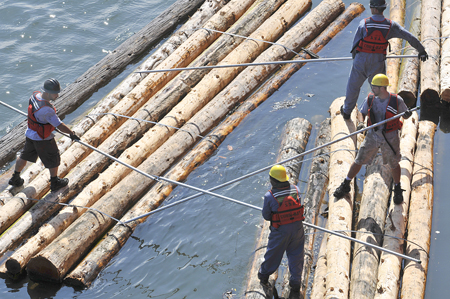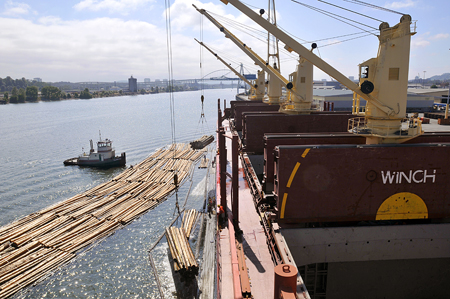 Seeing log rafts being floated up the Willamette River to Terminal 2 in late July may have caused some to do a double take. After all, it had been 14 years since the last one made the journey.
Like a blast from the past, it was the first such shipment of logs for export from the terminal since 1997. Arriving on the morning of July 29, the Emma Bulker was the first vessel to export log rafts from the Port in the 21st century. The timing was perfect to serve as an active backdrop for Seaport Celebration.
The timbers are logged upriver and, like self-contained barges, they are made into rafts to float the river. Once at the terminal, they are lifted from the river by cranes onboard the vessel and placed inside the cargo holds. The logs are then exported to countries in Asia, typically China. The activity helps support local jobs, with the first ship employing three gangs of longshore workers for two days.
At the multiuse terminal, logs join steel rail, a variety of bulks (barite, manganese, urea), and large project cargo like electrical transformers and hydroelectric turbines as the various cargoes passing over the docks. Terminal 2 is also home to the U.S. Army Corps of Engineers federal hopper dredges, the Essayons and the Yaquina.