It is already Portland's largest industrial park with more than 12 million square feet of buildings, and Rivergate Industrial District is about to add another 413,000 square feet with a new auto parts distribution facility, service training center and regional offices for Subaru of America, Inc.
Port of Portland commissioners originally approved a 12.44-acre ground lease in November 2010 and, through a signed agreement, the footprint was expanded to 19.29 acres under a 55-year ground lease. Company officials had planned to construct a smaller facility with an option to expand it within five years, but after further review, decided to exercise the option on the front end for full build out.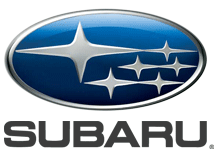 Subaru's new building is the second project within a growing logistics center known as Rivergate Corporate Center III. On 114 acres owned by the Port, the property is planned to accommodate more than 2.4 million square feet of industrial space. It is near Terminal 6, the Port's marine container terminal, and ideally suited for marine cargo, rail and heavy distribution users. Subaru and its related entities import approximately 10,000 20-foot containers into West Coast ports annually.
"The goal for this site was to attract users that will potentially utilize other Port services and generate additional marine container business," said Bill Wyatt, executive director of the Port of Portland. "With this lease, the Port has the opportunity to explore future logistics opportunities with Subaru for auto parts distribution operations."
Related Links:
Subaru of America
Properties Portfolio