Since 1966, the Fort Vancouver Seafarers Center has offered crew members of visiting vessels a respite from shipboard life. Nestled just across the river at the Port of Vancouver, the 5,000 square-foot center is a home away from home for many sailors visiting the area.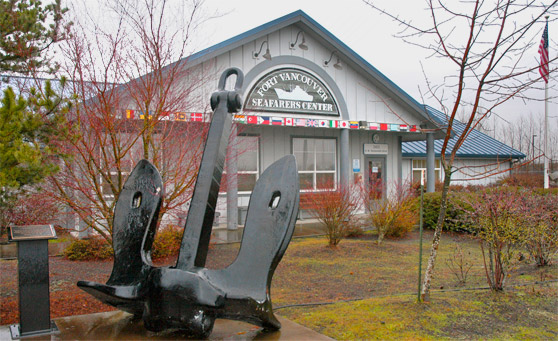 In the center's main room is almost every amenity you would want in a recreation room. Ping pong, pool and foosball tables; an organ, piano and guitars; a fish tank, television, library and computer for e-mail. The facility also houses a tiny multidenominational chapel complete with crosses, a statue of Buddha, Qurans … even a faux stained-glass window.
Kent Williams, the center's executive director, says the center receives neither tax dollars nor financial assistance from the national seafarers' organization. Williams, a former exporter who now lives in Lake Oswego, says the Seafarers Center is a great way for local companies and organizations that fund the not-for-profit center to give back to the mariners who help make trade around the Pacific Rim possible.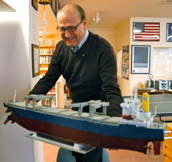 Kent Williams, the Seafarers
Center's executive director.
"With increased security after Sept. 11 making it impossible for sailors to find their own way to the center, there are some who asked if we are even necessary anymore," said Williams. "With two vans ferrying sailors under our escort, I say, where once we were simply necessary, now we are essential."
To illustrate one master's appreciation for the center's service, Williams pulled down an impressive, three-foot-long model of a bulk carrier crafted exclusively using cereal boxes.
The Seafarers Center in Vancouver greets more than 2,300 sailors annually.