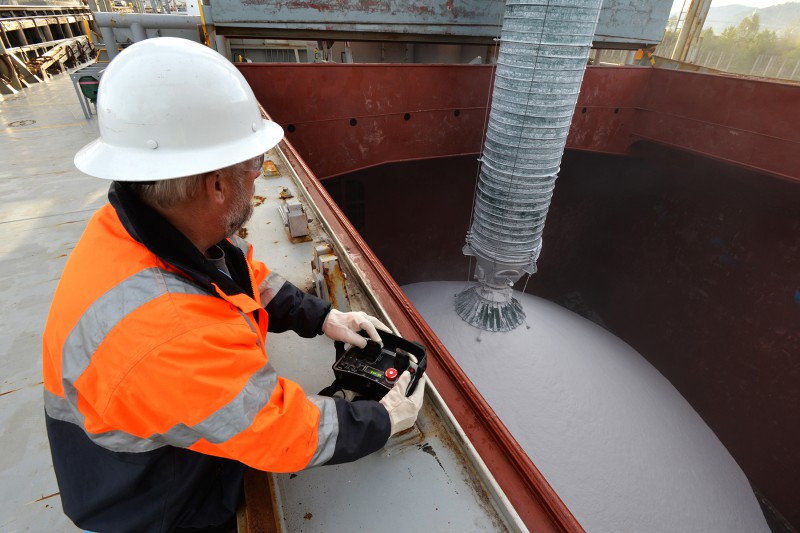 At nearly 900,000 tons, February was the best month for tonnage the Port of Portland has seen in over a year, driven by a very successful month for bulk minerals and grains.
Bulk shipments rose 12 percent for the month lead by Columbia Export Terminal (48 percent over January), the highest volume month since August 2014. Primarily a wheat elevator, CET also handled significant amounts of corn and soybeans in February, increasing total exports.
Soda ash export volumes were higher at Terminal 4, up 20 percent for the month and International Raw Materials, normally a steady, but modest, operation at Terminal 4, saw greater than normal activity with two vessel calls.
Auto volumes were down for the month with seasonal declines from Toyota, Hyundai and Ford. However, numbers are still up 7 and 12 percent for the calendar and fiscal year, respectively, as every auto line continues to trend positively.
Two Westwood Shipping container vessels visited Terminal 6 during February and loaded 300 containers for export to Asia. While a relatively small number compared to other West Coast container ports or even Portland's historical numbers, this is the most containers handled at the terminal since regular, weekly service left in 2015.