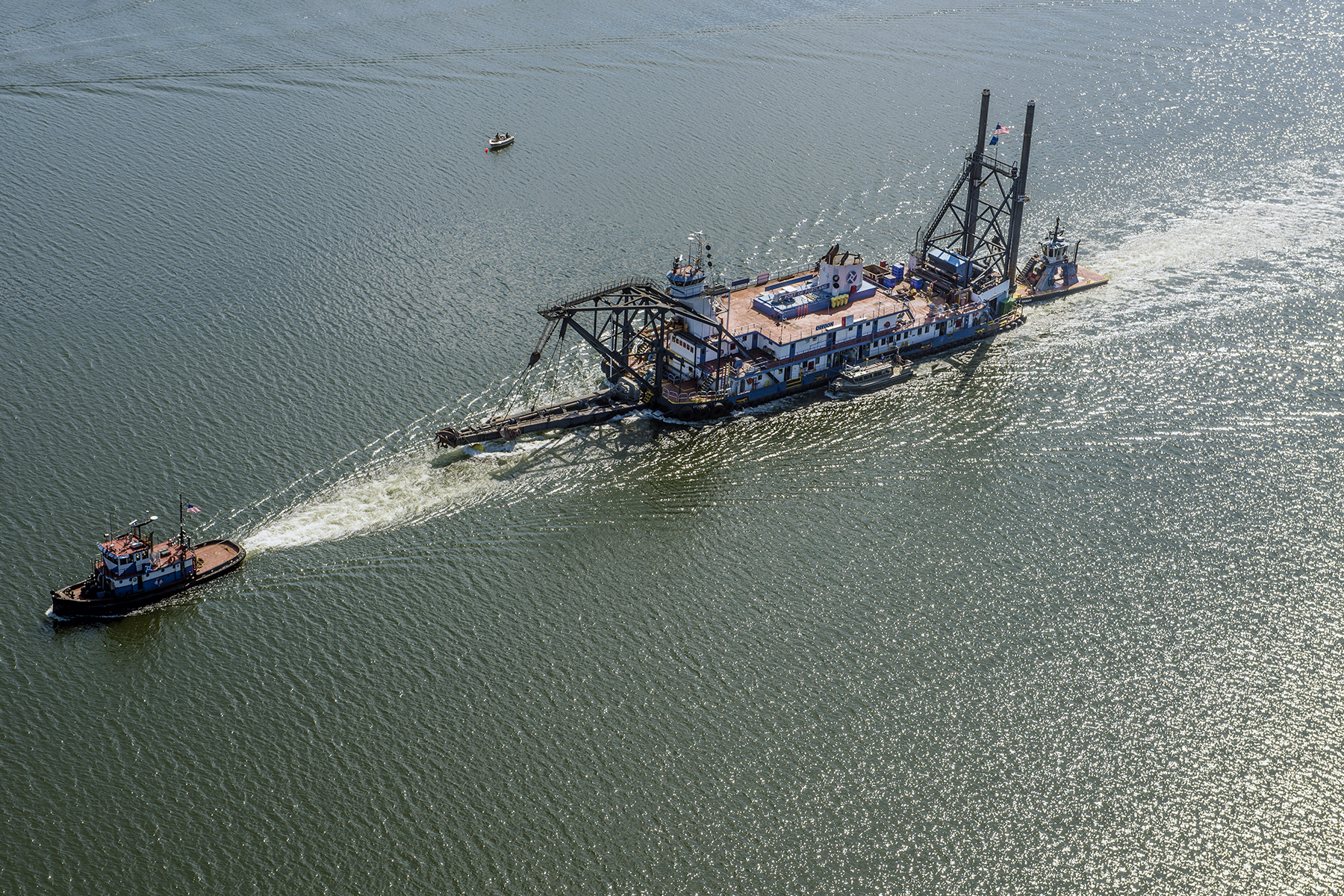 Staff photographer, Jerry McCarthy snapped this photo in July as the Dredge Oregon and its tug W.L. Williams got underway from their Swan Island base enroute to a site near the mouth of the Cowlitz River in the Columbia River.
File this under "things you might not know about the Dredge Oregon" – it cannot propel itself*. When the Oregon transits to a new dredge site it must be towed along with all of its associated pipes and equipment. During its conversion from a Mississippi tow boat to a Columbia dredge in 1965, the propulsion engines were modified to run generators.
Several years ago the Oregon was repowered with a new main engine that powers the pump mechanically through a gearbox and clutch. Smaller auxiliary engines onboard provide electricity to run the cutter head, winches and keep the lights, coffeemaker and computers on. The new engines cut diesel emissions by 88 percent.
*Well, sort of. When at the dredge site, the Oregon can artfully use its anchors, winches and spuds to walk itself around a little bit.